Paris is one of the most active cities in the world right now in terms of new vegan locations opening. So it can be hard to choose among all the options you have for eating vegan in our beautiful French capital city. We've made a selection of the best vegan restaurants in Paris to help you!
Le Potager de Charlotte
First opened in 2015, Le Potager de Charlotte is a family-run restaurant founded by two brothers, David and Adrien, and named after their mother, Charlotte. They combine their skills (in the culinary arts and naturopathy, respectively) to offer delicious gourmet vegan cuisine.
On their menu, you'll find healthy, tasty and unique dishes made with seasonal products, such as this chickpea and rice pancake with cashew cream and herbs. It's out of this world! They also offer delightful vegan desserts. Take a look at their recipe gallery to get a better idea of their creations.
Our favorite dish: the chickpea and rice pancake with herbed cashew cream and Espelette pepper.

Booking a table is highly recommended as the place is in high demand!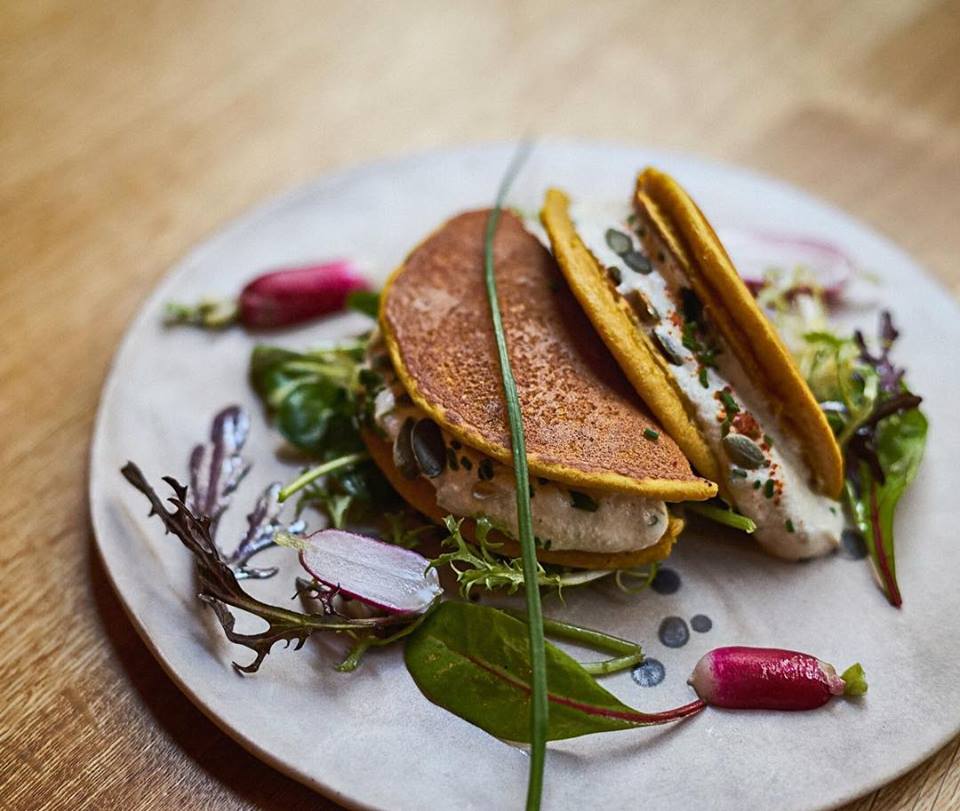 CREDITS @fleuryphotography / @j.squared.studios
https://www.happycow.net/blog/5-best-vegan-restaurants-paris/
THE AUTHOR
Vegan Culinary Tours Paris offers 3-hour vegan walking tours to immerse you in the gourmet vegan food scene of Paris. Together with our local vegan guide, you'll try vegan food at three different locations while exploring a bit of Paris and learning little-known historical facts along the way.
Visit our website for dates & booking:
http://veganculinarytoursparis.fr/en/